Made in Luxembourg –
Modern Treasures. Future Heirlooms
Romantico Romantico Studios embodies the spirit of Luxembourg and la joie de vivre of its founder Fanny Bervard through a collage of various stylistic, linguistic, cultural influences and inspirations.

Fanny's creative mind and passion for statement jewelry guided her in building her own brand, in early 2019, after gaining professional experiences in fashion in New York, Berlin and Milano.
Opulent pearls and gems are boldly mixed with clarity of form. Contemporary design is refined with traditional materials and craftsmanship.
Inspired by sailing Capri's azure blue sea, the smell of Sicily's orange groves or tanning in the south of France, Mediterranean temperament and minimalistic modernity are naturally translated into a range of unique pieces.
Based in the heart of Luxembourg, all styles are designed & assembled by Fanny herself in Romantico Romantico's petit atelier. Combining one of a kind fresh water baroque pearls, semi-precious stones or crystals,
For the upcoming collection, Fanny started working with family-owned factories in Italy that handcraft the goldsmith-part for the new Romantico Romantico designs with elements in the highest quality.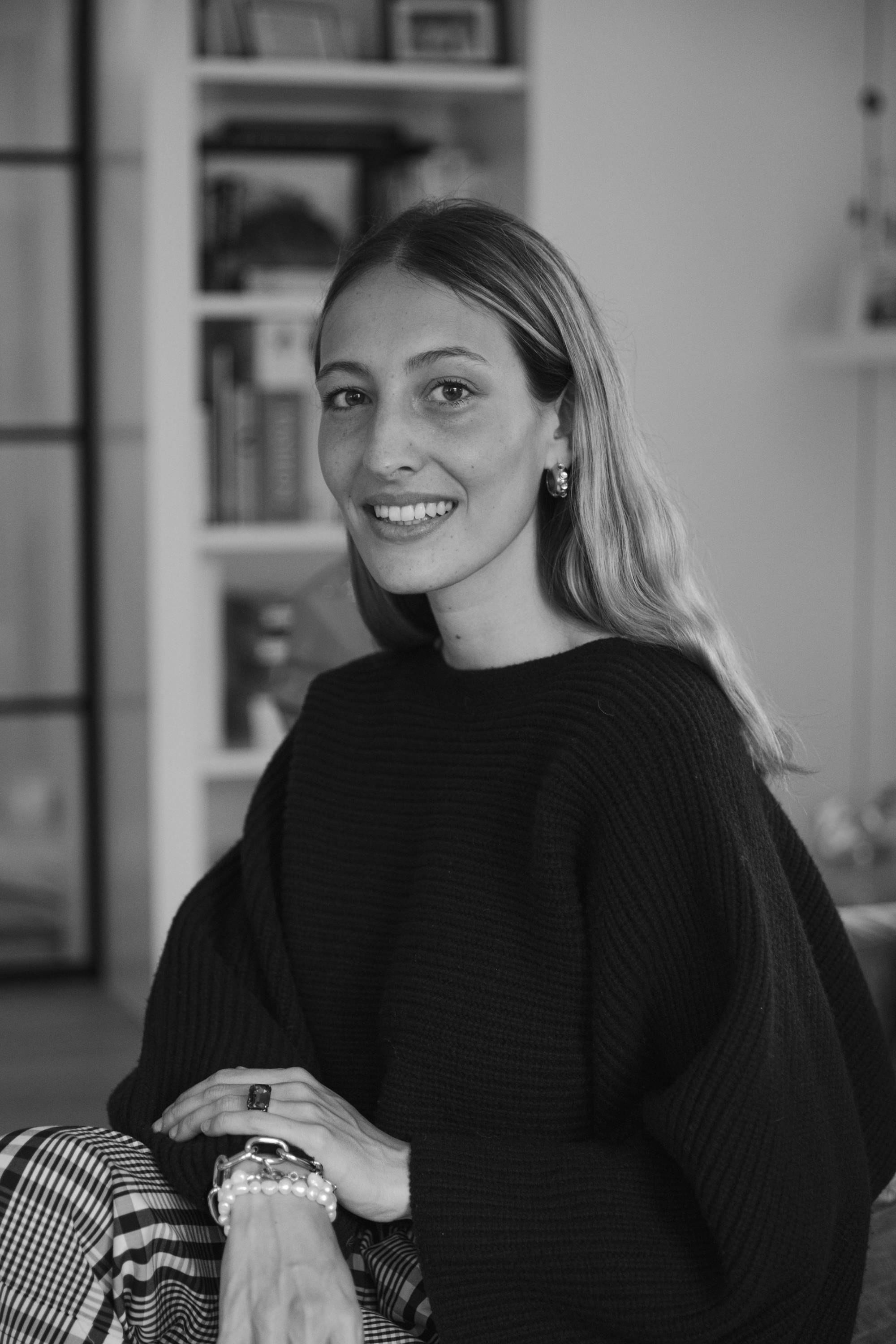 Luxembourg-based, Fanny Bervard spent 5 years working in product development and fashion buying between Milan, Berlin and New York, all the while dreaming of creating her own jewellery brand. With no formal training but with vehement obsession the brand was born in early 2018.Each piece is individually designed and assembled by hand in Fanny's Studio in Luxembourg, combining one of a kind fresh-water baroque pearls, semi-precious stones and crystals.Mixing traditional artisanship with modern design and aesthetic allows Romantico Romantico to create such special and unique pieces.
Since 2021, we proudly received the prestigious offical "made in Luxembourg" label.